Mestern.net Notes
Exciting News:
My latest work of fiction GRANITE , publisher, The Dundurn Group is now available. In Granite , I have captured the essence and spirit of rural Ontario through the characters that inhabited its farms, villages and towns during the mid-twentieth century. Please see Book Store for further information.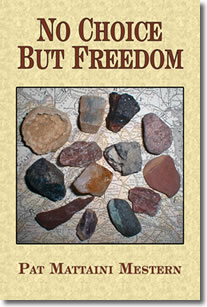 Pat Mestern's fifth work of historical fiction No Choice But Freedom ISBN 1932158766 is a tale of treachery and triumph in c1750 Colonial Virginia and the Carolinas. Like Pat's previous novels, No Choice But Freedom will be known for its meticulous attention to detail, gripping storyline and unforgettable characters.
To quote J. Marshall Craig, author and playwright:
Pat Mestern's meteoric imagination has never been more impressive than in this empowering, almost epic, Colonial American period piece about a woman whose destiny was bartered most unexpectedly and whose fierce resistance against injustice to not only herself but those in her sphere of influence is so thoroughly convincing one can easily imagine it to be an historical account rather than the clever weave of fiction that, in reality, it is. A Canadian author clearly inspired by her real-life travels through the cradle of the American Revolution, it would not be an overstatement to suggest that Mestern is Canada's answer to Pulitzer Prize-winning American author Anne Proulx and that Mestern's border-hopping accomplishment might be distantly - but not inaccurately - compared to Proulx's elaborate creations inspired by similar travels in foreign lands, such as her acclaimed Newfoundland-based The Shipping News. No Choice But Freedom is as accomplished and appealing and deserves the same notice.

If you would like an author-signed copy of No Choice But Freedom please use the handy order form
The book in question is entitled "Magdalena's Song". This is Pat's fourth work of fiction and receiving great reviews across North America. "Magdalena's Song" is written with humour and compassion "Magdalena's Song" is the story of a village suddenly wakened from years of apathy and restraint. 1947 is a year of transition. The war is over. The world has changed. People are restless. Relationships are strained. Men have returned from the war physically and psychologically exhausted. During thirteen days in the autumn of 1947, the mysterious Count Daniel Cudzinki proves there is common sense, integrity and harmony in the midst of chaos. This timely work of fiction will appeal to a wide audience, male and female, young and old.
"Magdalena's Song" is available under ISBN 0-9713045-8-0 at bookstores across North America including www.amazon.com, www.chapters.ca and using the online order form.
If you would like an autographed copy, please use the online order form or contact Pat
To find more information about Magdalena's Song visit the Reading Group/Book Club page.
New at this Site
A photo essay entitled Tractormania has been added to the site. In December had our new articles have been added to the History & Reminiscences section of the website. Under Historical Matters an article has been added entitled My Beloved Highlanders. Under the Just Plain Folk an article has been added entitled Small is Mighty - Harry Corker. Under Reminiscences section, two articles have been added The Diva Didnít Come and Wash Day
- - - - - - - - - - - -
By Pat Mestern - December 3, 2005
Involved in the Festival Industry?
Running a Special Event?
Want to take your festival to the next level?
Have a member of committee who is not a team player?

First Reprint
So You Want to Hold a Festival
"The A-Z of Festival & Special Event Organization"
with Hands-On Workbook

Those involved in the festival industry are challenged to think outside the box and to creatively take bolder steps toward unique, successful special event development
For More Information To order your copy please fill
in the online order form

.
- - - - - - - - - - - -
Lots of Great Photos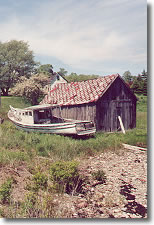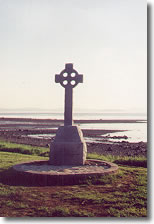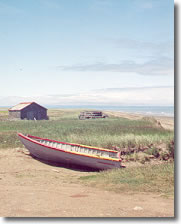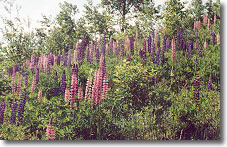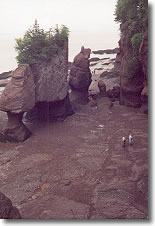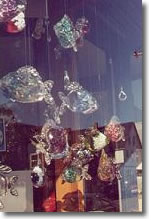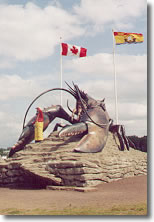 - - - - - - - - - - - -
The Art of Living Simply
Articles on living simply, are added to our site regularly so visit often and feel free to correspond with the author.
- - - - - - - - - - - -
Photo credits
Photographs and other pictures have been contributed by Ted and Pat Mestern.
Illustrations from various sources.
- - - - - - - - - - - -
Please Note:
The authors try to maintain all material on this site with up-to-date information. They apologize for any changes which may have occurred since the articles were written. All material is copyrighted by one of the following contributing authors Patricia Hunter or Pat Mestern and should not be reproduced. Please e-mail www.mestern.net to obtain permission to publish/reprint. If required for wide circulation publications, there will be a small fee levied when permission for use is given. Lifestyle articles reflect the writer's opinions. It is expected that readers will tailor their use of this material to their own personal restrictions, needs and abilities.